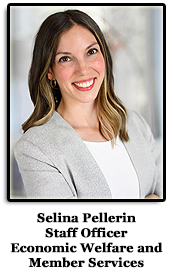 Did You Know ...

Notice to Itinerant Teachers and Teachers Required to Travel

All teachers, including itinerant teachers, should have a designated base school for the purposes of their travel allowance. The base school should "generally be the school where the teacher spends the greatest portion of his/her work time. Exceptionally, the Employer may designate a teacher's base school as a workplace other than where the teacher spends the greatest portion of his/her work time provided the designation is not made to avoid mileage expenses." (Memorandum of Agreement, section 1:07).

Teachers are entitled to mileage for any travel beyond the distance between their home and their base school. For example, if Sandra lives in Hunter River and her base school is Charlottetown Rural High School (20 km), where she is required to work at Summerside Intermediate School ( 45 km from her home), she is entitled to 50 km of mileage [ ( 45 km - 20 km) X 2 (to-and-from) = 50 km].
Teachers who have not been assigned a base school and who have not yet claimed their mileage allowance should contact the PEITF as soon as possible. Note that where a teacher has applied for an appointment to two separate part time positions, mileage is not payable.

In my role in member services I sometimes receive questions from members that warrant being shared with the membership as a whole, without disclosing identifying information. Here are a few questions that have recently been raised:

What is a pre-retirement Leave? Am I eligible?

Within five years of retirement, teachers are eligible to take five paid leaves each up to 20 school days. The granting of such leaves is at the discretion of the school board. Pre­retirement leaves are funded through the teacher's own service gratuity; each day used for a pre-retirement leave is reduced from the teacher's service gratuity.

If I am on leave for part of the school year, am I still entitled to 20:03 days?

As a permanent or probationary teacher, you are entitled to your three 20:03 days regardless of whether you are away for part of the school year. In other words, if you take a maternity leave, parental leave, deferred leave, unpaid leave, etc. for part of the school year, you are still entitled to your three 20:03 days. As a further example, you could be expecting a child on October 1 and you would still be entitled to take three 20:03 days before you begin your leave.